Bertrand Clesca has thirty years' experience in the optical telecommunications industry.  He has held a number of research, engineering, marketing and sales positions in both small and large organizations.  Bertrand currently works in Paris, France.
OpticalCloudInfra

Bertrand Clesca founded in 2014 OpticalCloudInfra, a consulting boutique focused on optical infrastructure enabling web and cloud worldwide.  OpticalCloudInfra delivers advice/consultation/consultancy services for optical infrastructure planning and development.
Xtera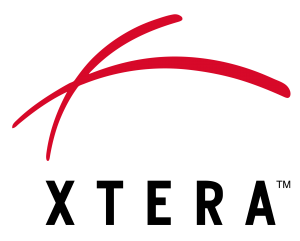 Bertrand Clesca worked from 2004 to 2016 with Xtera, a US-based supplier of optical networking solutions for long-haul, high-capacity optical transmission subsea/terrestrial infrastructure.  His responsibilities at Xtera included sales, customer interactions, business development and marketing for both submarine and terrestrial high-capacity networks, mostly (but not only) in EMEA area.
Bertrand achieved the first sales of Xtera in non-English speaking countries in Europe.  He accomplished the first sales in Middle East and Africa as well.  Bertrand also realized the first sales of two new products, which expanded Xtera's addressable market.  In his last years at Xtera, Bertrand's key targets included content providers, data center operators, privately-owned submarine cable systems, international submarine consortia, and global carriers.
In his new business and optical infrastructure development activities, Bertrand Clesca contributed to product strategy and definition, qualified and developed new markets (segments and territories), launched and marketed new products (e.g. building and promotion of the first turnkey subsea offers).  Also Bertrand identified/developed optical infrastructure projects with customers/partners (e.g. with terrestrial backbone network operators, subsea cable operators/consortia, utilities owning dark fibers), mostly in English- and French-speaking Sub-Saharan Africa, and Middle East regions.  In some instances (e.g. in emerging countries), this activity extended to contribution to infrastructure deployment, testing and acceptance.  Bertrand was involved in strategic bids (including final negotiations) as well.
In charge of the definition of Xtera's strategic marketing, Bertrand Clesca built and executed the global marketing plan to reflect Xtera's vision, positioning and value proposition, produced all marketing collaterals, designed/managed Xtera's website and graphical charter, developed co-marketing plans with key customers/suppliers, and participated to Xtera's M&A activities.
Corvis (Then Broadwing, and now part of Level 3 Communications)

Prior to Xtera, Bertrand Clesca was a key member of the executive management team of the European division of Corvis, a US-based supplier of all-optical switching equipment, as Director of Marketing and Communication for Europe.  In this position, he was in charge of the European marketing and communication strategy.  He was involved with identifying new opportunities and supporting Sales forces as well.  Bertrand contributed to the first two contract wins in Europe (in Spain and France) for Corvis products.
Alcatel (Then Alcatel-Lucent, and now Nokia)

Previously, Bertrand Clesca spent thirteen years in Alcatel with responsibilities spanning from basic research to product development and product marketing.
His first activities in Alcatel were related to basic research regarding optical amplification, coherent detection, analog modulation for CATV applications, digital modulation for terrestrial and submarine transmissions, characterization and specification of advanced photonic devices, non-linear effects occurring during the pulse propagation along the optical fiber, and polarization mode dispersion.  Bertrand Clesca transferred advanced technologies (e.g. optical amplification) from laboratory to subsea development.
He moved then to system architecture and design in development team as a Project Manager.  In this role, he built the Alcatel DWDM offering for terrestrial backbone networks.
Following this Bertrand Clesca joined the Alcatel Optical Networks Product Strategy team as Product Manager for Optical Networks.  He contributed to the definition and execution of the product strategy.  This role included marketing a 5-product portfolio for the worldwide market and supporting tendering activities.  Bertrand was also responsible for setting the product direction for new optical network elements.
Education and Publications
Bertrand Clesca holds an MSc in Physics and Optical Engineering from Institut d'Optique Graduate School, Orsay (France) and an MSc in telecommunication from Telecom ParisTech, Paris (France).  He also holds an MBA from Sciences Po (IEP Paris, France – AMBA-accredited program).
Bertrand has authored or co-authored over 80 peer-reviewed publications.  He holds several patents in the area of optical amplification for multichannel transmission and advanced modulation formats for optical transmission.  Bertrand has also written over 30 technical papers in various corporate journals and European/US magazines.  He is a regular speaker in international industry conferences and congresses on optical transport and optical networking.  In 2016 Bertrand Clesca contributed to the Undersea Fiber Communication Systems book published by Elsevier; José Chesnoy (former CTO of Alcatel Submarine Networks) was the editor of this reference book.