We all heard about how crucial the cost of energy (for cooling and powering), and to a lower extent of real estate, is for selecting the right locations for building data centers.  For instance Iceland promotes free cooling for 365 days of the year and operation with 100% sustainable green power from geothermal and hydro-electric sources.  Scandinavian countries claim totally natural free air cooling supplemented by evaporative cooling on the warmest days of the year, and electricity provided exclusively from local hydroelectric power stations.  Such locations in the vicinity of the Arctic Circle (about 66° North latitude) offer reliable, safe and renewable sources of energy leading to significant cost saving, and low carbon footprint.  Another benefit comes from the huge amount of space available in these parts of the world: data center designers can spread out – maximizing the opportunity for free air cooling and making space available for large deployments.
The "counterpart" for building remotely data centers is the need for optical connectivity in order to serve consumer and business users in more populated areas.  This needs is driving the construction of new terrestrial routes or subsea cable systems connecting with the lowest possible latency these data centers to cities like London and Frankfurt.  The key point is to offer the lowest cost per transported bit in order to trade energy cost for transport cost; if the communication cost is too high, the business/technical case does not fly anymore.
Use of Underground Tunnels
In more temperate regions, like Western Europe, there has always been a need for cool areas in order to store and age wine, or grow mushrooms.  In the absence of electricity, one of the most popular ways was to dig underground tunnels in order to benefit form a moderate and constant temperatures, whatever the outside temperature.  A ten meter depth below the ground surface results into a temperature of about 12° Celsius.
The Saumur region, in the Loire Valley, France, is honeycombed with thousands of kilometers of underground tunnels.  Due to its available real estate, its thermal inertia and its security, the underground world constitutes a beneficial environment for meeting the ecological, economic and security issues faced by data center activities.  An initiative was launched at the end of 2014 in order to assess, through a field trial, the actual benefits of building a data center in underground tunnels.  The results of this proof-of-concept trial is expected in the first half of 2016.
Meanwhile, below are some pictures of these underground tunnels originally used for mushroom growing (photo credit: © SOPRAF / David Darrault).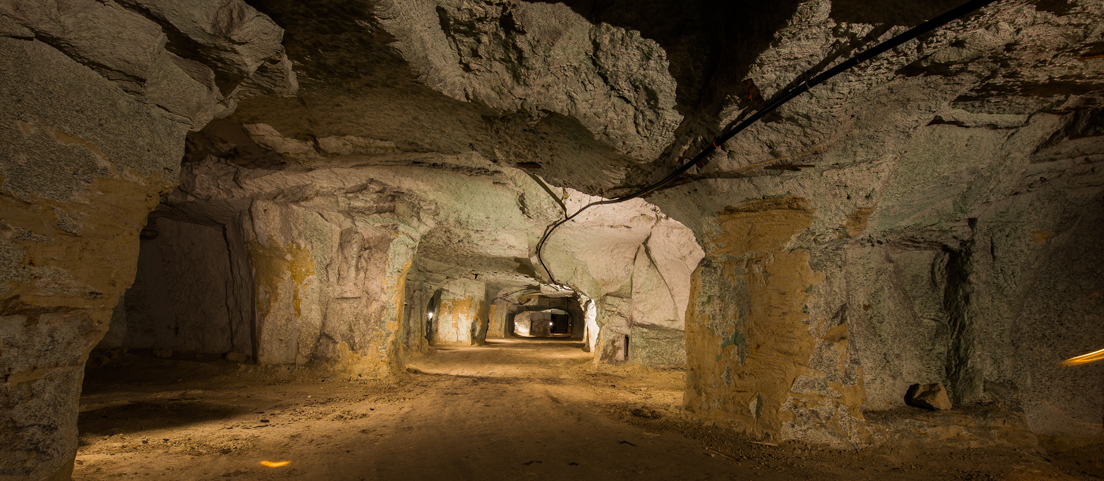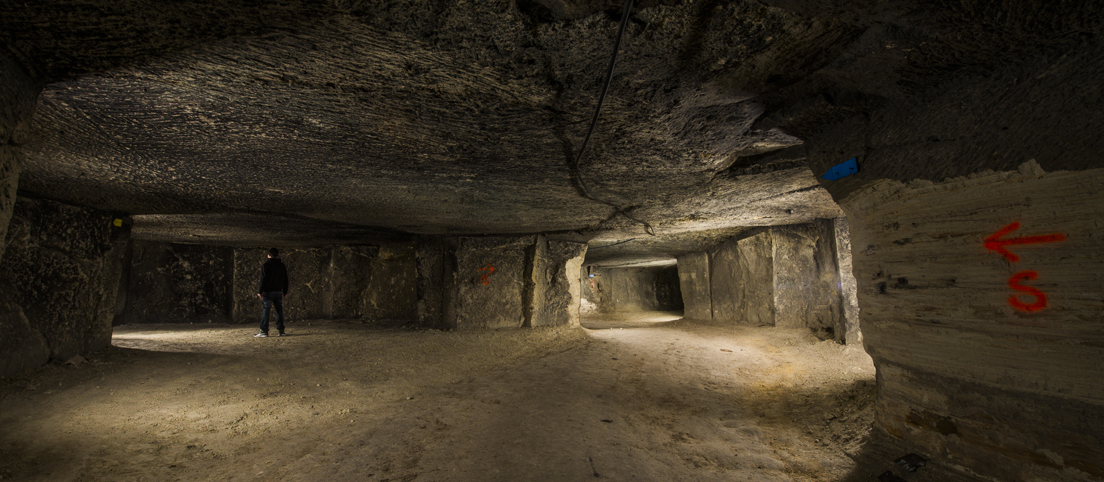 For comments or questions, please contact us.