On 12 October 2016, TE SubCom and Pacific Light Data Communication Co. Ltd. (PLDC) announced that they have teamed with Facebook and Google to deploy the Pacific Light Cable Network (PLCN), a 12,800 km transpacific subsea cable system between Hong Kong and Los Angeles.
The announcement of this first direct undersea route between Hong Kong and Los Angeles is not new since a Memorandum of Understanding (MoU) between PLDC and TE SubCom was already announced in November 2015 for the construction of this cable.  What surprised the subsea cable community was that the owner of the then newly established PLDC (incorporated on 19 October 2015) was the China Soft Power Technology Holding Limited (CSPT) with no known activity in international telecommunications so far.  A second surprise stemmed from the plan – at the time of the MoU signature – for TE SubCom to play the role of the US landing party.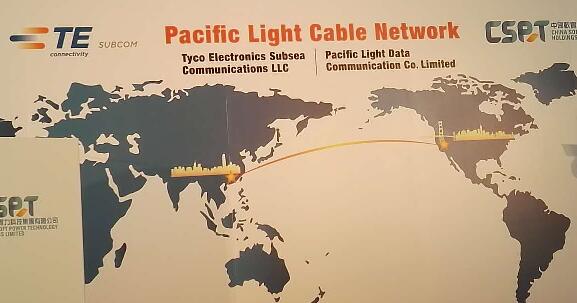 Some of the key features for the Pacific Light Cable Network as announced in November 2015 include:
Design capacity: 240 x 100G = 24 Tbit/s per fiber pair
5 fiber pairs, resulting in a total cable design capacity of 120 Tbit/s
Cable length: 12,800 km
Route: PoP to PoP
Total investment: US$400M
Ready for service: 2018

The last week's press release announced the involvement of two heavy players –Facebook and Google – in the PLCN subsea cable system.  Mr.Wei Junkang, the chairman of PLDC, was quoted as saying: "PLCN will be among the lowest-latency fiber optic routes between Hong Kong and the US and the first to connect directly using ultra-high-capacity transmission.  It is certainly gratifying that global technology companies like Google and Facebook have become co-investors in PLCN.  It is a strong signal that PLCN will be trusted to address the capacity needs for internet and international communications services throughout the Pacific Rim.  We envision this deployment as the initial step in PLDC's construction of a global network."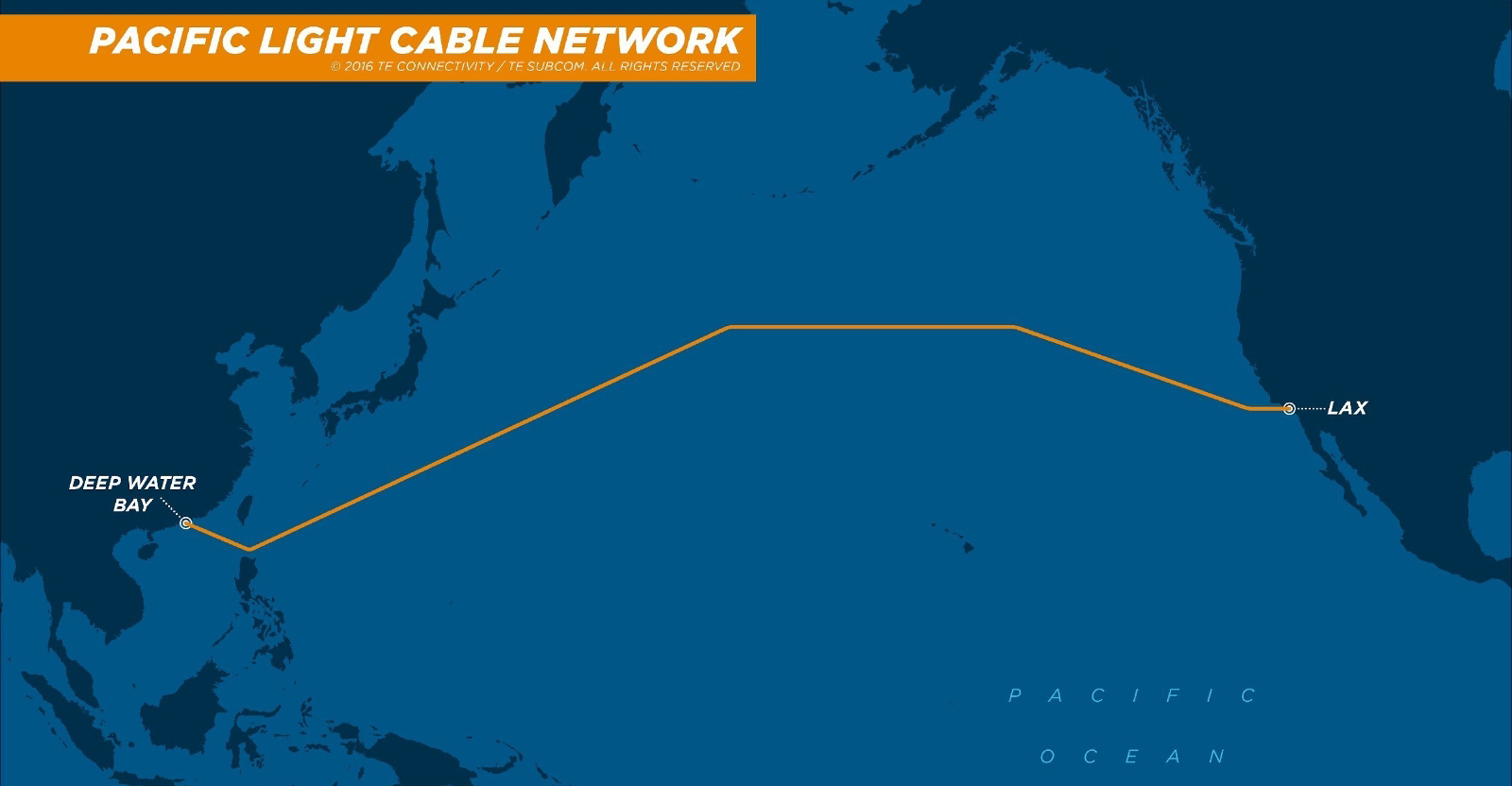 It looks like the MAREA subsea cable system scheme is being repeated here: content providers like Google, Facebook and Microsoft do not want to be content with a folding seat in a telco-led consortium; instead, they want to be large, if not the major, owners/investors in new, direct subsea cable systems in order to get more flexibility and higher speed in setting up connectivity/capacity.  In other words, content providers may decide to build or invest in new subsea infrastructure rather than being beholden to third-party submarine cable operators with different priorities in system design and time scales in operations.  Also, there may be another similitude with MAREA system where the cable system deployment and operation will be managed by Telxius, an infrastructure company part of the Telefónica Group: it looks like that PLDC will be in charge of the construction of the PLCN subsea cable system, working and directly interfacing with TE SubCom.  Although large content providers have certainly the skills and resources to build new subsea cable systems, this may not be their preference to do so as this is not their core business.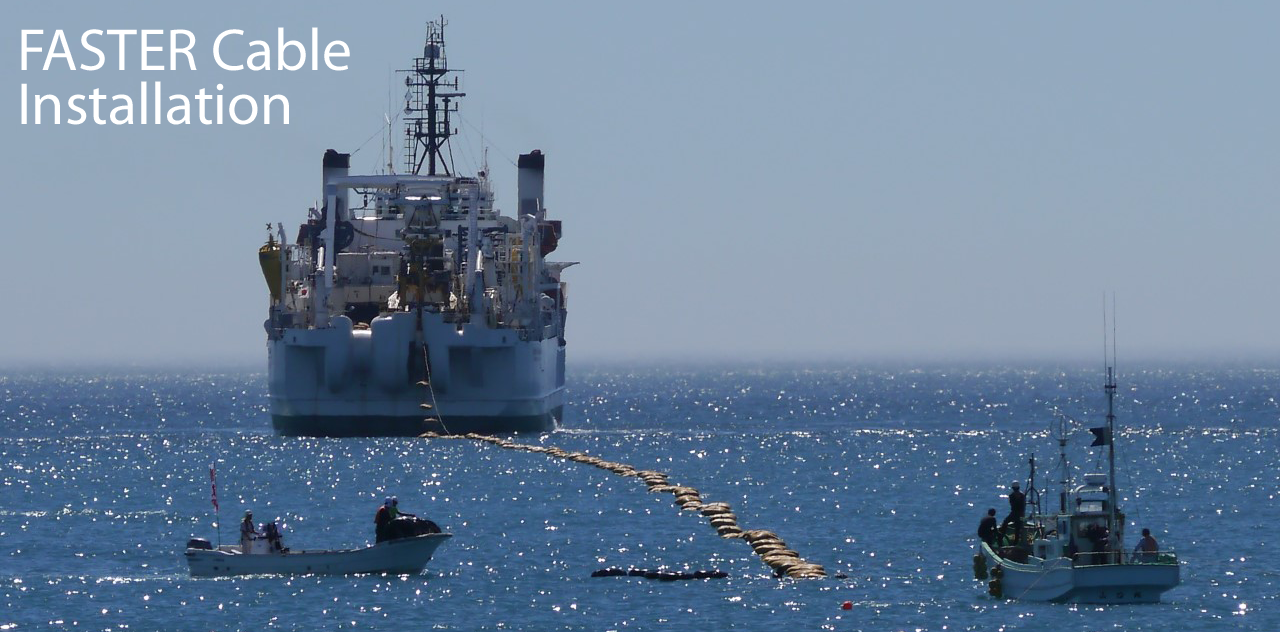 A last note about PLCN design capacity: 120 Tbit/s is really a huge amount of data that can be moved between Hong Kong and the US.  By comparison, the 9,000 km transpacific FASTER subsea cable system, put in service on 30 June 2016, offers a capacity of 60 Tbit/s.  Scheduled for commercial launch in summer of 2018, the PLCN subsea cable system will offer twice the capacity of FASTER, over a 42% longer distance!  To achieve this twofold capacity increase, TE SubCom will make use of C+L technology for the submerged repeaters.  Instead of being stuck to the C band of Erbium-Doped Fiber Amplifiers (EDFA), TE SubCom will develop new repeaters where both C and L optical amplification bands will be available, effectively doubling the fiber capacity.
For comments or questions, please contact us.